this is where things get interesting.
or at least got interesting.
---
We love to rewatch our memories from our old tape cameras. Nowadays, to watch these kinds of videos, you need a camera that accepts tape and a VHS box that hooks up to your television. Wouldn't it be easier to have them digitized?
THAT'S WHERE WE COME IN.
Give us your old VHS tapes and we'll turn them into DVD's, digital links, and reclaimed memories that you can rewatch over and over again.
VHS TO DVD CONVERSION PRICING
$30
PER VHS TAPE TO BE CONVERTED
additional tapes are same price
EACH VHS TO DVD CONVERSION PRICE INCLUDES SLIDESHOW OF VIDEOS/PICTURES, TRANSITIONS, 2 DVD'S, CUSTOM DESIGNED DVD COVER. PAYMENT IS REQUIRED AT TIME OF DELIVERY. CREDIT, DEBIT, CASH, AND CHECK ARE ACCEPTED. EACH ADDITIONAL VIDEO DVD IS $10 (NO MINUTE LIMIT). AN ADDITIONAL $5-50 FEE MAY BE ADDED IF CLIENT REQUESTS FLASH DRIVE TO STORE VIDEO. DISCLAIMER: VHS TAPES COULD POSSIBLY NOT PRODUCE BEST QUALITY BECAUSE OF CONDITION OF TAPES AND VHS PLAYER - QUALITY WILL VARY.
---
Powered by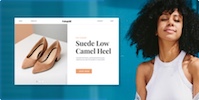 Create your own unique website with customizable templates.